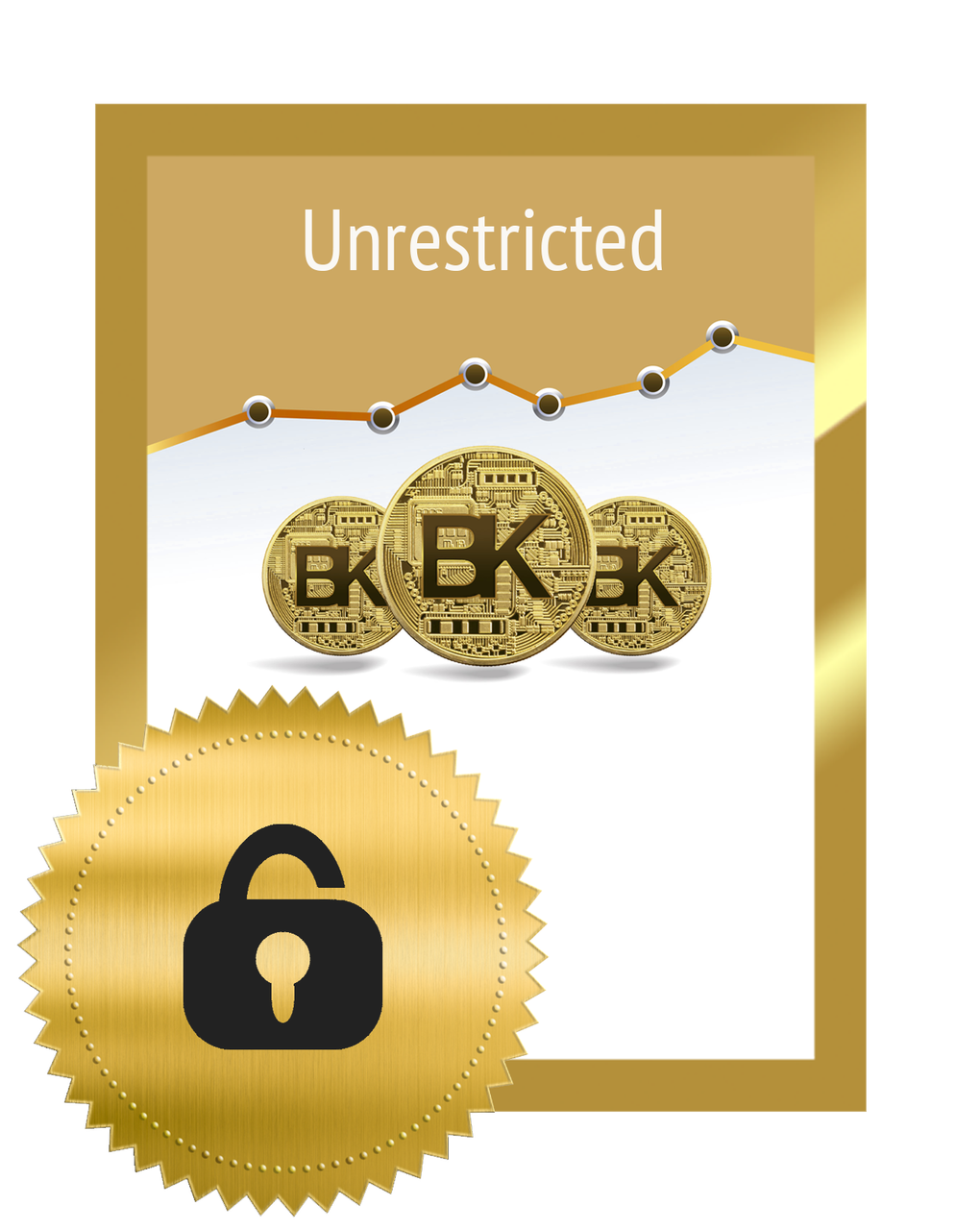 Unrestricted Blockkoin: 1 BK-Koin = $1.88 Sold in Blocks of 10
SKU 00000
Product Details
Unrestricted BK-Koin's are added straight into your Blockkoin Exchange Account and are free to sell, store or trade. There are no restrictions. Unrestricted Blockkoin: 1 BK-Koin = $1.88 Sold in Blocks of 10 BK-Koins. This includes credit card fees.
Why Blockkoin?
Choosing a Currency

Buy in your local currency from the dropdown menu in the top right-hand corner.

If you wish to buy 2000+ Blockkoin BK-Koin's or want to make a bank transfer please contact our sales team at koin@blockkoin.io

More information about cryptocurrencies can be found on the FCA website at https://www.fca.org.uk/consumers/cryptoassets

You may want to speak to an independent financial adviser.

Terms and Conditions:

We follow the guidelines set out by the Financial Conduct Authority ("FCA"). Cryptocurrencies are not e-money and are not regulated in the UK by the Financial Conduct Authority.

When you buy Blockkoin Exchange Tokens, your purchase will not be protected by the Financial Services Compensation Scheme. We do not provide any investment advice relating to our service.

You should carefully consider, your personal situation and the financial risks you are willing to take when buying Blockkoin Exchange Tokens.

You will own the rights to the financial value of any Tokens you buy on the Blockkoin Exchange. We will hold them on your behalf, and you will have a right (called a 'beneficial right') to it.

Your Tokens will be held on the Blockkoin Exchange, this means you can control the trading when to sell or transfer them (within the limits of these terms and conditions on the Blockkoin Exchange).

You will have complete control of all your cryptocurrencies on the Blockkoin Exchange and you will be able to carry out all transactions yourself.
Save this product for later